Phoebe
We've had our Phoebe less than a week and already completely smitten with her. Our interactions with Mary of Serenity View Puppies was wonderful from beginning to end. I had limited experience with the process of getting a puppy from a breeder and she was thorough and patient with my many questions. She proactively communicated with me along the way and the health of our puppy as a top priority. We live in another state and the company she used for delivery was professional and communicative as well. And most importantly, it is apparent that Phoebe came from a loving home - her personality is curious, affectionate, playful, and interactive. We feel lucky to have used Mary to add this bundle of joy to our family!
Lily
We purchased lily (4861) from you in august and I just wanted to say thank you! She has brought so much joy to our family and we absolutely adore her!! If at any time, her mom is done breeding, we are interested in purchasing her. Thank you so much. Jessica Templer
Bonnie
Here is update on Bonnie. She was 2.8 lbs when we brought her home, is now 6 lbs and doing great.They are now known as Bonnie and Clyde. Best Buddies!! Thanks so much!!
Here is pic of our play date with our porties. They both love people and of course Water. Awesome temperments!! Thanks so much for our furever Friends!!
Luna
Merry Christmas from the Gallegos family. Luna brings us much joy!!
Magnus
Magnus is now 8 month old and weighs 125 lbs. He is already 30 1/2 inches at the shoulders. His training has progressed marvelously, he has scored high in mechanical reasoning. Watch him unlatch the gate, open it and walk through. He has a perfect mastiff personality. He wants to meet every child, adult, and dog he encounters. His guard dog genetics have begun to show. He is alert and courageous. What a great dog Thank you!!
Lulu
I took Lulu to the vet today and she checked out great, she is growing fast about 5 1/2 lbs now. Thanks,

- Ethan
Has arrived safe and sound. Awesome puppy.
He is such a sweetheart, already being spoiled. We have taken him to the pet store and he picked out his own bed and toys. Loved so much!!
Leah
Thought you might want to see current pic of Leah, previously Chelsey. She is a great dog! Thanks again!!
Happy new year We love her so much.
Lucy
Hi I just wanted to send you some pictures of my princess we call Lucy. She's a fine dog with a good personality!Thank you so much we love her.

- Renee Douglas
View More
Duke
Hi just wanted to send you an update on our sweet little baby...he's huge he's almost 40 lbs.
Tye Tye
This is Tye Tye (formerly known as Diesel) Look at how big he is!!!Thank you so much we love him to pieces.
Oliver
Hi Mary, Here is a few current pics of Oliver. He is quite the ham, he has been a awesome dog, he loves our cats. He loves going for rides, we call him the "chicken dog" cause he is afraid of everything it's pretty funny...

- Ryan, Briar & Oliver
Nova
Hi just wanted to let you know how happy we have been with Nova (formerly Tessa). Her 1 year birthday is coming up and she is a wonderful addition to our family. She is so gentle with our young children and very socialized with other dogs as well as people. My 1 year old daughter uses her as a pillow while we lounge around the house. We may contact you in the future for a puppy playmate for our sweet girl. Thanks again,

- Kacey Grady
View More
Pippa
Mary, thank you so much! My daughter Olivia cried when she saw her!!❤️ She is fitting in nicely.

- Anne
View More
Sasha
Sasha is such a good girl. We love her to death. Thank you soo much.

- Mckayla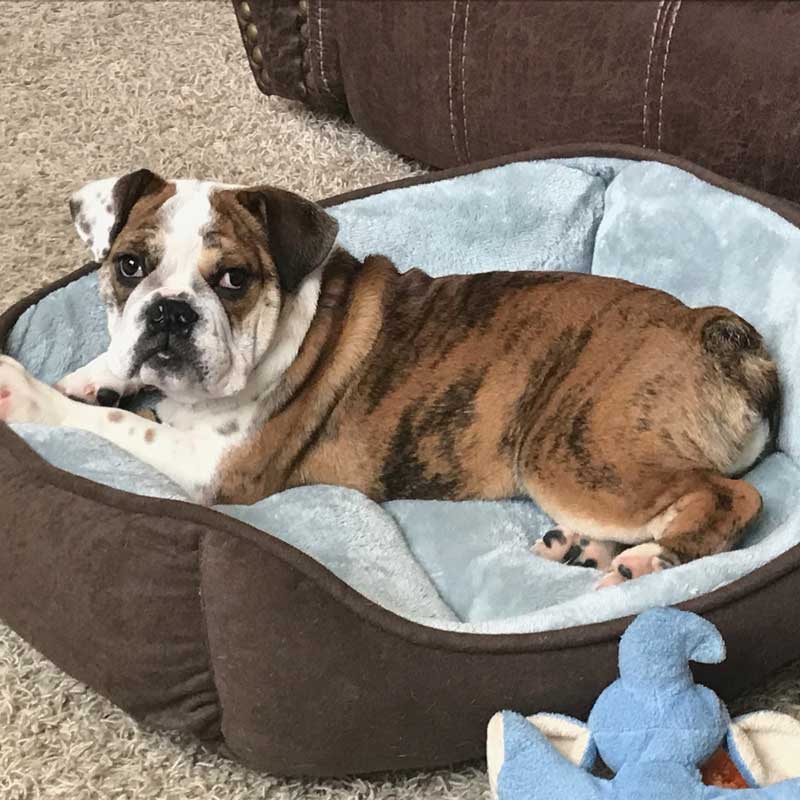 Barley
Here are a few pictures of Barley ( he was Benson to you). He loves growling at his reflection in the fireplace glass. He still very much enjoys getting into everything!

- Daryl McPeters
View More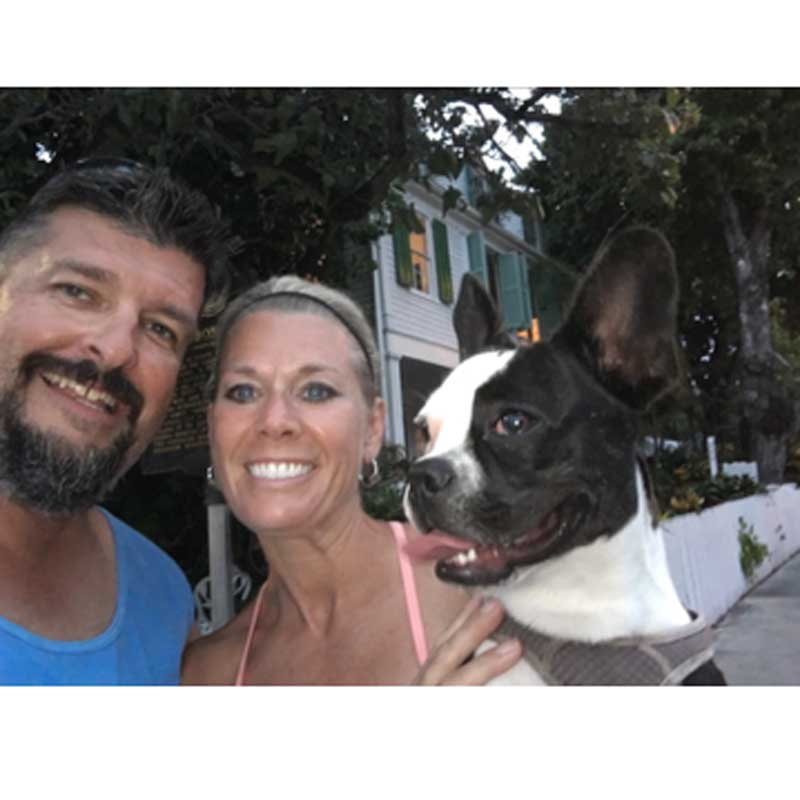 Sadie
Sadie (Becca) is now 1 yr old and so perfect for our family! She travels everywhere with us! These pictures are from the FL Keys and Deerfield beach near Boca Raton Fl! She's such a good girl! Very loved and happy! Thank you!



View More
Casey
Her name is now Casey. Just a little video of her making a friend. She's doing very well. Thanks,

- Christian Messick
Oliver
We went up to the lake for the week this past week, Oliver had a very busy week. Swimming, fishing and chasing frogs, he loved it up there, and yes as u can see from the video he is quite the paddle broader . He insisted on go with our son out on the paddle board, it was so funny we thought you u like to see him.

- Ryan & Briar
View More